To develop students into confident communicators for the cause of Christ and His Kingdom
Our mission can be accomplished through teaching and encouraging students to first love God with heart, soul mind, and strength and then each other through practicing the "one anothers" mentioned in Scripture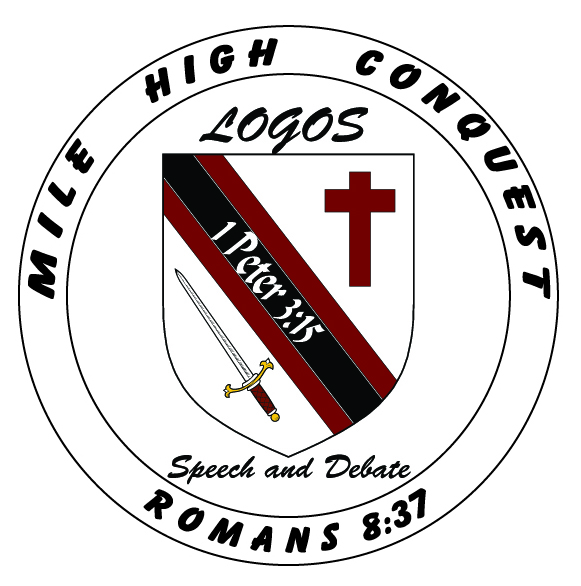 "You don't have to be great to start, you just have to start, to be great."
Steven Vaughan has been running LOGOS since 2007. He oversees all coaching and personally coaches Team Policy, and all Speech events. Steven is also currently the national Debate Chair for Stoa USA.
Peter Allevato, our LD coach, is a Stoa alumni former competitor in LOGOS as well as FORGE where he was also their LD coach. He is married to Sierra, his LOGOS Parli partner, and is looking to attend Law School next year.
Abigail is a daughter of Steven. She competed in Stoa for six years achieving numerous awards including the national levels of 3rd place in Policy debate and 1st place Place Policy Speaker and 6th Place in DUO.
Zach is the son of Steven and competed in both the NCFCA and Stoa for a total of six years. He and his Policy partner Ryan were quite successful. Zach helps coach novice and advanced debate. He is also on the national Tab Committee.
Amanda is another daughter of Steven who competed for six years in both NCFCA and Stoa. She saw success in both Policy Debate and Speech events. For LOGOS, she coaches Apologetics, and helps with other speech events and Policy Debate.
Ashley is the oldest child of the Vaughan family. She competed three years in NCFCA, qualifying to the National competition in HI her first year. She has coached Speech, and helps students understand the Judge Orientation process. Ashley is also currently on the national Alumni Committee for Stoa.
Grant and Celeste Stewart were only able to compete two years in Stoa. They were Policy Debate partners who caught on very quickly. Their second year of competiton they went 6-0 in prelims at NITOC and were ranked first going into out rounds. They were ranked third and fourth speakers overall. What motivated them then and continues to today is that they want to glorify God to the best of their ability in all that they do. They help coach Policy Debate.
Emily Tuttle competed for six years in Stoa achieving success in all her Speech events. Though she competed in another club, Emily joined the LOGOS team this year to pass on her knowledge and wisdom to our Speech students.